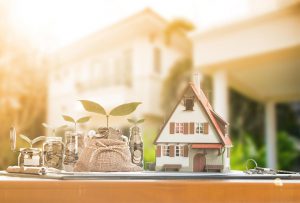 Hinckley and Rugby Building Society is set to launch a sub-one per cent two-year discount re-mortgage only deal for borrowers with a 40 per cent deposit.
From 23 April the deal, priced at 0.99 per cent, comes with a £999 fee and is available to remortgage borrowers only.
To be approved for the low discount rate, borrowers are subject to strict requirements and a maximum loan to value (LTV) of 60 per cent of your properties value.
Only employed borrowers can apply and they must have an employment history of six months and a permanent contract. The society only requires one month's payslip and bank statement as income evidence.
The minimum loan is £150,000 and the applicant can have no credit issues.
The mortgage must be on a capital repayment basis, and while capital raising is allowed it cannot be for debt consolidation or business purposes.
If you would like to know more about this re-mortgage deal get in touch with our expert mortgage broker team via:
t. 01603 343007  
e. info@broadlandconsultants.com 
w. https://www.broadlandconsultants.com/residential-mortgage-advice
YOUR HOME MAY BE REPOSSESSED IF YOU DO NOT KEEP UP REPAYMENTS ON YOUR MORTGAGE