Broadland Consultants Ltd is a firm of Independent Mortgage Advisors and Independent Financial Advisors based in the heart of Norfolk, whose team have been servicing their clients' financial advice needs for over 25 years.
---
We comprehensively research the whole of the market and cut through financial jargon. We discuss matters in straightforward terms and will save you valuable time and effort by arranging any recommended solutions on your behalf.
Our clients can be assured that all our services are provided without obligation, and are backed by the highest standards of integrity and professional ethics (see our Treating Customers Fairly policy).
We aim to generate a lifetime relationship with our clients, providing expert Independent Mortgage Advice and Independent Financial Advice as your lives and circumstances change and progress.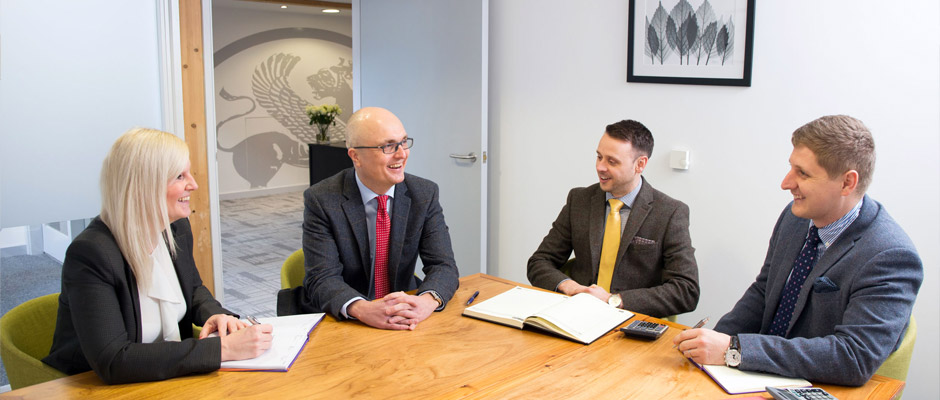 We offer Independent Mortgage and Financial advice in the following areas:
Residential Mortgages
Buy to Let Mortgages*
Commercial Mortgages*
Equity Release Mortgages, Home Reversion Plans and Life Time Mortgages
Life Insurance, Critical Illness Insurance, and Income Protection Insurance.
Directors Share Protection Insurance, Business Loan Protection & Key Person Insurance.
Relevant Life Insurance
Whole of Life Insurance and Gift Inter Vivos Insurance
Private Medical Insurance
Independent Financial Advice
Pensions Advice
Investments Advice
Wealth Management
Property Investments*
*Please note: Property investments, commercial mortgages and buy to let mortgages may not be regulated by the Financial Conduct Authority
As we are based in the centre of Norfolk, our Independent Mortgage Advisers and Independent Financial Advisers are able to provide advice to clients at the following locations:
---
Attleborough, Aylsham, Beccles, Brundall, Bungay, Blofield, Brancaster, Burnham Market, Coltishall, Cromer, Dereham, Fakenham, Great Yarmouth, Holt, Hoveton, Hethersett, Hunstanton, King's Lynn, Loddon, Long Stratton, Mundesley, North Walsham, Norwich, Poringland, Reepham, Sheringham, Swaffham, Wells-next-the-Sea, Wroxham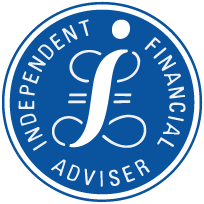 We Are Here To Help You
Meet The Broadland Consultants Team
What People Say About Us
Client Testimonials
Thank you for all of your hard work and for being approachable, friendly and quick to respond to my queries.

Pensions, Independent Financial Advice — Norwich, Norfolk

Brilliant service provided by David weeds at Broadland consultants. Every step of the way David was there pushing things forward. Can't recommend or thank them enough.

Equity Release, Buy to Let Mortgage Advice, Mortgage Broker, Mortgage Adviser, Mortgage Advisor — Norwich, Norfolk

Just to say thank you for the mortgage advisor recommendation of using Broadland Consultants- both mortgages have been sorted, quickly & professionally. We are now 3 weeks into our building work, so far so good but got a a few months to go!!

Independent Mortgage Advice, Life Time Mortgage Advice, Buy to Let Mortgage Advice, Mortgage Broker, Mortgage Adviser, Mortgage Advisor — Norwich, Norfolk

I expect you will already know that I received my mortgage offer from the NatWest this afternoon.  I am absolutely delighted and I just wanted to send an email to you to thank you and your team for arranging this on my behalf. I am so happy and relieved that this hurdle has been jumped.  I look forward to hearing from you soon and look forward to moving to Beeston in due course.

Independent Mortgage Advice, Equity Release, Life Time Mortgage Advice, Buy to Let Mortgage Advice, Mortgage Broker, Mortgage Adviser, Mortgage Advisor — Norwich, Norfolk

Thank you very much once again for all your help and advice - it was a pleasure to work with you! Please liaise with me half a year before my new mortgage is due to expire, to set up the new one - I love to have things done and secured way ahead of the date they are due.

Independent Mortgage Advice, Independent Life Insurance Advice — North Walsham, Norfolk

Dear Jill, I have never met you but you have been so very good and helpful for me so I thank you from the bottom of my heart!

Independent Financial Advice, Investment Advice — Norwich, Norfolk

Graham & Jill, just to say many thanks for all your help and advice in the past year and to wish you all the best for 2019

Independent Wealth Management and Investment Advice, Independent Financial Advice, Investment Advice — Norwich, Norfolk

Dear David, Now that we have completed the refinancing project.  I am writing to thank you for your amazing service. The fact that COVID-19 intervened was a hindrance to us all and I am very grateful to you for managing to keep things going and enabling the progression so very efficiently. I know you know how important the whole issue was to me and to my family and thank you for continuing to work through such a difficult time. I look forward to working with you again on my next project! Best wishes Margaret

Pensions, Equity Release, Life Time Mortgage Advice, Buy to Let Mortgage Advice, Mortgage Broker, Mortgage Adviser, Mortgage Advisor — Norwich, Norfolk

Simon, thank you very much on numerous occasions for your valuable advice

Independent Mortgage Advice, Independent Life Insurance Advice — Aylsham, Norfolk

David! What can I say!? Thank you so much for your help, support and guidance through this extremely difficult and awful time. You have been wonderful with the help and advice you gave to Rory. As you know he has tried with two other people to go through this process and both have been incompetent to say the least. But you stuck with it and went way beyond what we expected of you. I really believe without your tenacity and sheer determination this would not have happened. So thank you for achieving what others failed to do! Also a really big thank you for the support and kindness you gave to Rory. I am eternally grateful to you for all of that and thank goodness we were introduced to you!!!! Have a good evening.

Equity Release, Life Time Mortgage Advice, Mortgage Broker — Norwich, Norfolk

Being a first time buyer I was very anxious and without the help of Broadland Consultants and their total professionalism, the experience would have been a nightmare. I wouldn't hesitate in recommending them.

Independent Mortgage Advice, Insurance Advice — Norwich, Norfolk

Hi Connor, I just wanted to say a huge thank you for all of your help in securing my mortgage and arranging my life insurance. I finally completed on the property today, which is just an amazing feeling. You are amazing at what you do and have by far been one of the best professionals that I have used during this process. Thank you. Kind regards

Independent Mortgage Advice, Income Protection Insurance Advice, Independent Life Insurance Advice, Equity Release, Life Time Mortgage Advice, Buy to Let Mortgage Advice, Insurance Advice, Mortgage Broker, Life Insurance Advice, Mortgage Adviser, Mortgage Advisor — Norwich, Norfolk

Thank you Graham for your excellent advice and service throughout the whole process.

Pensions, Independent Financial Advice — North Walsham, Norfolk

I've just spent a little while looking through your figures this morning and I am more than pleased, I'm really delighted. Growth despite all the Brexit stuff they're throwing at us and the economy generally, you've done brilliantly. Very well done.

Independent Financial Advice, Investment Advice — Norwich, Norfolk

A big thank you to you and Simon for the help you gave my son, James, regarding his first house purchase 3 months or so ago. I had intended to contact you at the time but with the excitement of going into lockdown, events overtook me and it simply slipped my mind. So apologies for not contacting you earlier, but thank you, James and I were very grateful for the work you did –  much appreciated. I hope all's well with you. If you fancy a catch up at any time please let me know.

Independent Mortgage Advice, Equity Release, Buy to Let Mortgage Advice, Mortgage Broker, Mortgage Adviser, Mortgage Advisor — Norwich, Norfolk

Thank you for your service, you are value for money...please take that as the highest compliment, although Mick is disappointed about the cake!! I will never hear the end of that one you know!!

Independent Mortgage Advice, Buy to Let Mortgage Advice — Attleborough, Norfolk

Hi Karl, I would like to say a big thanks for the quality of service and sound advice you gave with the re-mortgaging of our property. I will definitely be in touch in a couple of years to do all it again!

Independent Mortgage Advice — Norwich, Norfolk

It was good to meet you as well.  Thank you for giving us time.  We have thought about who to instruct to assist us, and have decided that we won't ask the other adviser for a meeting after all, on the basis that we would rather have the broader team at Broadland and the continuity that would come guaranteed with that over the course of the next few years - along with the fact that you are local and we were impressed with the meeting.

Equity Release, Buy to Let Mortgage Advice, Mortgage Broker, Mortgage Adviser, Mortgage Advisor — Norwich, Norfolk

I would definitely recommend Broadland Consultants. A big thank you to Howard Jones for his support and advice with my mortgage and also life insurance. It definitely made the whole process less stressful and with the knowledge I was getting the best deal, on the market, for my circumstances. Thank you.

Independent Mortgage Advice, Income Protection Insurance Advice, Independent Life Insurance Advice, Life Time Mortgage Advice, Buy to Let Mortgage Advice, Insurance Advice, Mortgage Broker, Mortgage Adviser, Mortgage Advisor — Norwich, Norfolk

I received, what I consider to be the Rolls Royce of service. The advisor was friendly, polite, courteous and at every stage of the advice kept in close telephone contact, always ringing when he promised to. He provided me with a wide variety of options explaining and guiding me every step of the way, whilst leaving me to make my decision with confidence. My concerns were listened to and I was given a quality, individual service putting all my financial affairs in order.

Equity Release, Life Time Mortgage Advice — Aylsham, Norfolk

Dear Howard, thank you so much for the mortgage advice! Great service, hard work and support! We will definitely recommend you to all our friends! We are really appreciated it! Thank you for sorting out our life cover also. We are in our crazy preparations to move into our new home. We are looking forward to seeing you in 5 years' time. Best Regards E & K and family xxxx

Independent Mortgage Advice, Independent Financial Advice — Costessey, Norfolk

Hi Simon, Thought I'd just send a quick email to say thank you for your brilliant work in finding us a mortgage offer. We are so happy we were able to get a house at that value and literally couldn't have done it without you! We are some way off actually getting the keys to the place it seems, so it will be a bit of a race before the baby gets here, but hopefully before rather than straight after! I hope you had a relaxing holiday – hopefully not too much of a distant memory

Independent Mortgage Advice, Equity Release, Life Time Mortgage Advice, Buy to Let Mortgage Advice, Mortgage Broker, Mortgage Adviser, Mortgage Advisor — Norwich, Norfolk

Could you also pass my thanks on to Howard? He has been excellent; calm, always responding quickly to queries and he has an incredible ability to do complex calculations in his head!

Independent Mortgage Advice, Buy to Let Mortgage Advice, Mortgage Broker — Norwich, Norfolk

Faultless service from Chris Spinks, who not only identified a great mortgage product, but managed the information flow to the lender to achieve a super-quick approval. He was also clear and proactive in terms of communication, taking the time and trouble to understand our priorities. Chris was a delight to deal with at every step and I will be recommending him to others.

Equity Release, Life Time Mortgage Advice, Buy to Let Mortgage Advice, Mortgage Broker, Mortgage Adviser, Mortgage Advisor — Norwich, Norfolk

Just wanted to let you know I am all moved in and to say a massive thank you for all you help throughout the process. I've passed your details onto a few people already and will continue to recommend you x

Independent Mortgage Advice, Buy to Let Mortgage Advice, Mortgage Broker — Norwich, Norfolk

My experience with Russell Carter, was outstanding. He successfully secured two mortgages at short notice and ensured all my needs were met. Russell offers a professional, yet personable service and this is something money can't buy. Russell is an asset to Broadland Consultants Ltd and I will most definitely refer Russell to friends and family

Equity Release, Life Time Mortgage Advice — Norwich, Norfolk

Howard recently set us up two mortgages and we couldn't have asked for better service. Highly recommend. He really does seem to be available 24/7! We will definitely be using him again its time to re-mortgage.

Independent Mortgage Advice — Norwich, Norfolk

Excellent service provided from Chris of Broadland consultants. His communication was excellent and he kept us informed throughout. He worked hard to ensure we got the best deal, and answered any questions we had. 10/10 Highly recommended

Independent Mortgage Advice, Equity Release, Life Time Mortgage Advice, Buy to Let Mortgage Advice, Mortgage Broker, Mortgage Adviser, Mortgage Advisor — Norwich, Norfolk

I have the valuation on my house today for the let to buy, fingers crossed. I can't praise Karl highly enough for all his help

Independent Mortgage Advice — Norwich, Norfolk

Brilliant service provided by David weeds at Broadland Consultants. Every step of the way David was there pushing things forward. Can't recommend or thank them enough.

Independent Mortgage Advice, Mortgage Broker, Mortgage Adviser, Mortgage Advisor — Norwich, Norfolk

Firstly, I would like to thank you for your expertise, patience, kindness and professionalism, I am extremely grateful.

Independent Wealth Management and Investment Advice, Pensions, Independent Financial Advice, Independent Financial Adviser, Independent Financial Advisor, Pension Advice, Pension Adviser, Pension Advisor, Investment Adviser, Investment Advisor — Norwich, Norfolk

The mortgage came through at the end of last week and we have paid your invoice this evening via BACS. Thank you for your assistance in re-mortgaging, it has been a very smooth, stress free experience.

Independent Mortgage Advice, Equity Release, Life Time Mortgage Advice, Buy to Let Mortgage Advice, Mortgage Broker, Mortgage Adviser, Mortgage Advisor — Norwich, Norfolk

Thank you Luke for discussing our finances today for our yearly update. We would like to very much pass on our appreciation of the way you are working on our behalf and the professionalism you convey.  We feel that you are doing your upmost to look after our investments and that came across clearly in our meeting today. Once again a big thank you and wish you and your family a very Happy Christmas and a healthy New Year.

Independent Wealth Management and Investment Advice, Pensions, Independent Financial Advice, Investment Advice, Independent Financial Adviser, Independent Financial Advisor, Pension Advice, Pension Adviser, Pension Advisor, Investment Adviser, Investment Advisor — Norwich, Norfolk

I am blown away by the way you go out of your way to help people – this is amazing, thank you so much. I have just sent that letter and the certificate you kindly produced for us to Sarah at Watson.

Independent Mortgage Advice, Income Protection Insurance Advice — Norwich, Norfolk

Dear Karl, thank you for everything you've done for us! You have been just brilliant, and we would be happy to recommend you.

Independent Mortgage Advice, Buy to Let Mortgage Advice, Mortgage Broker — Norwich, Norfolk

You are an asset to your company. Thank you very much for sorting out my re-mortgage. Most grateful

Independent Mortgage Advice, Equity Release, Buy to Let Mortgage Advice, Mortgage Broker — Norwich, Norfolk

All went well with the mortgage it is up and running and quite painless thanks to your efforts. Great service. We are seeing Mark next week and I will make sure to tell him of our satisfaction.

Independent Mortgage Advice — Holt, Norfolk

Thank you Russell for all of your assistance, you have been truly outstanding

Equity Release, Life Time Mortgage Advice — Norwich, Norfolk

We look forward to seeing you again soon. In the meantime, we would like to thank you for all your patience, your own considerable hard work and that of your colleagues at Broadland Consultants, in bringing about a satisfactory conclusion to yet another episode in our family history! I am sure our parents would be very pleased with this positive outcome

Independent Wealth Management and Investment Advice, Investment Advice — Norwich, Norfolk

Secondly, thank-you for everything you've done, we truly appreciate you helping us, sorting us out and just being totally amazing, you really took a huge chunk of stress away with sorting all the mortgage and advice you gave us!! So thank-you! I will recommend you far and wide - best mortgage adviser ever!!

Independent Mortgage Advice, Buy to Let Mortgage Advice, Mortgage Broker, Mortgage Adviser, Mortgage Advisor — Norwich, Norfolk

Thanks for all this Russell. Myself and Diane would just like to say thank you for all help and professionalism on supporting our purchase of our new home. You have made it clear and concise and it has been a pleasure working with you and cannot recommend you highly enough. Thanks once again and looking forward to completing this transaction.

Independent Mortgage Advice — Wymondham, Norfolk

Just have to say that we can't thank David Weeds enough for his support and advice in regard of obtaining equity release on our property, an area about which we were completely ignorant! Thank you David for your patience and careful explanations following our numerous enquiries. We couldn't be more happy with the outcome, everything was settled quickly and at a very competitive price. We definitely wouldn't hesitate to recommend Broadland Consultants and David in the future .

Equity Release, Life Time Mortgage Advice, Mortgage Broker, Mortgage Adviser, Mortgage Advisor — Norwich, Norfolk

We were put in touch with Howard at Broadland Consultants after we were unable to obtain a suitable mortgage through other advisers. Howard was able to organise an interest-only, two year fix at a very competitive rate, which exactly met our needs. We were impressed by his knowledge, efficiency and friendly manner and have no hesitation in recommending his services to others.

Independent Mortgage Advice, Independent Life Insurance Advice — Wroxham, Norfolk

It's been a pleasure doing business with you, you're quick, responsive and get things done when you say! Excellent service! I'll certainly recommend Broadland and yourself to fellow investors. Take care and I hope to catch up again with the next purchase.

Independent Mortgage Advice, Buy to Let Mortgage Advice — Norwich, Norfolk

Thank you for your excellent service, I would not hesitate in recommending you to anyone.

Pensions, Independent Financial Advice — Norwich, Norfolk

Hi Howard, I hope you have had a good Christmas and family is well would like to thank you for all your help and support with my house completion. You have helped a lot and have been really patient with me, as it's my first time purchase I was unsure about a lot of process and I have been coming to you to understand and you have been extremely helpful and I feel without your help it would have not been possibly to complete The level of service I have received during this completion has been extremely satisfying. I wish you all the best for the New Year

Independent Mortgage Advice, Equity Release, Life Time Mortgage Advice, Buy to Let Mortgage Advice, Mortgage Broker, Mortgage Adviser, Mortgage Advisor — Norwich, Norfolk

Professional, knowledgeable and great communication. David worked with me on the purchase of my first home, and was excellent from start to finish. David was able to secure a mortgage with a high street bank- against all odds given the market and my personal situation. I would highly recommend Broadland Consultants.

Independent Mortgage Advice, Equity Release, Life Time Mortgage Advice, Buy to Let Mortgage Advice, Mortgage Broker, Independent Financial Adviser, Mortgage Adviser, Mortgage Advisor — Norwich, Norfolk

We cannot thank Howard Jones at Broadland Consultants enough! We definitely were not the easiest case but Howard was determined and worked so hard on behalf of us to make our dream happen! We would never be sat in our new home without all of his hard work. We 100% Recommend Broadland Consultants! Thank you so much Howard!!

Independent Mortgage Advice — Norwich, Norfolk

Professional, knowledgeable and great communication. David worked with me on the purchase of my first home, and was excellent from start to finish. David was able to secure a mortgage with a high street bank- against all odds given the market and my personal situation. I would highly recommend Broadland Consultants.

Independent Mortgage Advice, Equity Release, Buy to Let Mortgage Advice, Mortgage Broker, Mortgage Adviser, Mortgage Advisor — Norwich, Norfolk

We would like to say that we were impressed with the way Luke handled things for us and with the 'no rush' attitude you portrayed. We feel happy and confident in Luke's ability to continue looking after our investments and look forward to our annual review, Once again our appreciation.

Independent Wealth Management and Investment Advice, Pensions — Norwich, Norfolk

Just thought I better give you an update.  Been dealing with Howard in Broadland Consultants, he's been brilliant, found me a new mortgage deal and it's passed credit score & application checks. Just waiting on underwriting assessment. I'll let you know when I hear. 

Independent Mortgage Advice, Equity Release, Life Time Mortgage Advice, Buy to Let Mortgage Advice, Mortgage Broker, Mortgage Adviser, Mortgage Advisor — Norwich, Norfolk

We asked for David Weeds help on Sowerby's recommendation after two mortgage brokers had failed to find us a lender for a retirement mortgage on a house of modern construction. He found a potential lender after a few days but we encountered several hurdles on the way to completion.  These were overcome with great patience and tenacity on his part and he kept us sane through what was a very stressful time. We cannot recommend him highly enough.

Equity Release, Life Time Mortgage Advice, Buy to Let Mortgage Advice, Mortgage Broker, Mortgage Adviser, Mortgage Advisor — Norwich, Norfolk

Dear Simon, Thank you very much. I couldn't express my satisfaction enough for your help and look forward to seeking it again in the future

Independent Mortgage Advice, Independent Financial Advice, Equity Release, Buy to Let Mortgage Advice, Mortgage Broker, Independent Financial Adviser, Independent Financial Advisor, Mortgage Adviser, Mortgage Advisor — Norwich, Norfolk

Thank you very much for organising and managing this process for me, you've achieved exactly my initial thoughts and requirements and added value through your professional and personable approach to providing me with information advice and guidance. Top stuff!

Pensions, Independent Financial Advice — Norwich, Norfolk

You really do go the extra mile, Simon, and we are both really impressed with how you've helped us so far.

Independent Life Insurance Advice — Norwich, Norfolk

We have recently renewed our mortgage with the help of Broadland Consultants and had the pleasure of dealing with Chris , Chris has helped us twice now and we are really impressed with the service , Chris is incredibly professional and worked hard to find us the best deal , communication was really fast and thorough. Chris also helped us find a great life insurance policy and was very knowledgeable in doing so . We wouldn't go anywhere else.

Equity Release, Buy to Let Mortgage Advice, Mortgage Broker, Mortgage Adviser, Mortgage Advisor — Norwich, Norfolk

Hello Simon, I just wanted to pass on my thanks for the amazing service Broadland consultants gives. Last year I decided to use Broadland Consultants to look at my pension provision.  I had a number of schemes that although were performing they all had a high commission charge.  They were all amalgamated into one scheme, a low risk safe choice as I am now well into my 50's.  I have just had my first years statement and was very happy to see a growth of almost £35,000.  I now feel much happier and relaxed about being ready for retirement. I am in the process of moving and am using Broadland Consultants to help with the mortgage.  They came to my house for a 7.30am arranged appointment, allowing us not to have take time out of work.  By midday a mortgage had been approved in principle and three days later a survey on the new property had been carried out and the mortgage approved.  It has to have been the smoothest easiest experience of getting a mortgage I've experience in 30 years. I would thoroughly recommend Broadland Consultants, no hard sell and they listen to what you want to get out of your situation. Many thanks Brian

Independent Wealth Management and Investment Advice, Pensions, Independent Mortgage Advice, Independent Financial Advice, Investment Advice, Independent Financial Adviser, Independent Financial Advisor, Pension Advice, Pension Adviser, Pension Advisor, Investment Adviser, Investment Advisor, Mortgage Adviser, Mortgage Advisor — Norwich, Norfolk

Dear Graham, Thank you for your excellent advice last week.  I am happy to accept the proposal of an ISA wrapper

Independent Wealth Management and Investment Advice, Independent Financial Advice, Investment Advice, Independent Financial Adviser, Independent Financial Advisor, Investment Adviser, Investment Advisor — Norwich, Norfolk

Broadband Consultants found a great mortgage for me and were highly professional the whole way through the process. Karl Arnold is highly knowledgeable and went the extra mile to make sure I could buy my flat. Top marks and highly recommended.

Independent Mortgage Advice — Norwich, Norfolk

Just a quick note to say the contracts have now been exchanged and completion will go through tomorrow!! Thanks again for all of your help with this, and the life insurance policies.

Independent Mortgage Advice, Independent Financial Advice, Equity Release, Life Time Mortgage Advice, Critical Illness Insurance Advice, Buy to Let Mortgage Advice, Insurance Advice, Mortgage Broker, Mortgage Adviser, Mortgage Advisor — Norwich, Norfolk

Dear David, I wanted to express my sincere gratitude for the help & support you have given us and our business over the past 10 months. Thankfully Max Sowerby introduced me to Broadland consultants this time last year. It was tricky and not straightforward by any means, there were times when I wasn't sure we were going to find a financial solution to our business plan but due to your sheer tenacity and ability to think 'out of the box' we now have the support & financial backing of the HSBC. Fantastic! Covid 19 brought challenging times for us all but I personally want to thank you for always being available during the times of uncertainty. I now have an excellent financial advisor for the future and I've also found a new friend.

Independent Mortgage Advice, Mortgage Broker, Mortgage Adviser, Mortgage Advisor — Norwich, Norfolk

Thank you to your firm, and especially Russell Carter who helped me get started. Please will you forward the enclosed thank you card to him.

Equity Release, Life Time Mortgage Advice — Sheringham, Norfolk

---

Thanks so much for helping us both on this matter and we are both very grateful. I'm really glad that I met you Simon you are a person who keeps his word like me.

Independent Mortgage Advice, Income Protection Insurance Advice, Independent Life Insurance Advice, Equity Release, Life Time Mortgage Advice, Buy to Let Mortgage Advice, Insurance Advice, Mortgage Broker, Life Insurance Advice, Mortgage Adviser, Mortgage Advisor — Norwich, Norfolk

Thanks again for all your help and fantastic advice and guidance! Please can we go for the 2 year fixed rate. And I'll be sure to try that restaurant on our next night out to Norwich

Independent Mortgage Advice, Equity Release, Life Time Mortgage Advice, Buy to Let Mortgage Advice, Mortgage Broker, Mortgage Adviser, Mortgage Advisor — Norwich, Norfolk

Excellent service provided from Chris of Broadland consultants. His communication was excellent and he kept us informed throughout. He worked hard to ensure we got the best deal, and answered any questions we had. 10/10 Highly recommended

Buy to Let Mortgage Advice, Mortgage Broker, Mortgage Adviser, Mortgage Advisor — Norwich, Norfolk

Howard! Many thanks for helping us sort out our mortgage for the house!! I don't know what we would have done without you. As you can imagine moving has been hectic and I apologise for the slowness of our appreciation!

Independent Mortgage Advice, Critical Illness Insurance Advice — Norwich, Norfolk
Contact Us For A Free No Obligation Initial Consultation
Online Chat
Chat to one of our specialist advisors online using our Live Text Chat service during working hours
Chat to an Adviser
Call Us
Our team of advisers are available on the phone to discuss your needs and arrange a consultation
Call 01603 343007
Send A Message
You can complete our simple online form to arrange a consultation at your convenience
Send a Message